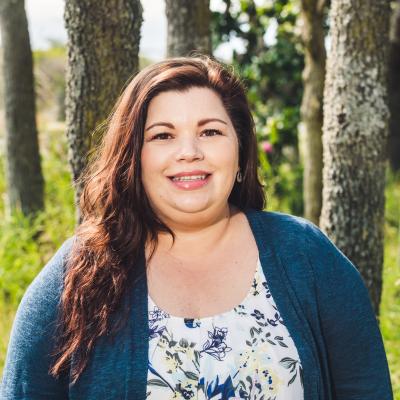 Outreach & Services Coordinator
Melinda graduated from the University of Victoria in 2009 with a Bachelor's Degree in Social Work. Since then she has worked mostly with at-risk teenagers in a variety of capacities including mental health, addictions and within the justice system. Although she greatly enjoyed the years spent working with teens, she is quite excited for this next chapter in her career.
Melinda joined the OBVS team in May 2018 and is enjoying her role as Outreach and Services Coordinator. This position has been a dramatic but refreshing change for her!
Melinda lives with her partner and their feline fur baby and the three of them greatly enjoy listening to all types of music (especially disco!), playing scrabble and watching comedy shows on Netflix. Melinda is delighted to have the opportunity to connect the wonderful residents of Oak Bay with dedicated and enthusiastic volunteers. She feels lucky to be part of such an amazing team! Feel free to give Melinda a call to discuss becoming a client.