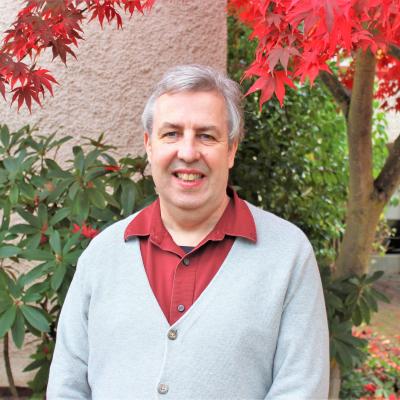 Administration & Communications Coordinator
Rick began his career as a self-employed furniture maker and designer, and later joined the UK's Civil Service for 13 years, working at 5 national ministries, where he received 3 commendations for outstanding national contributions; he concurrently served as the National Health and Safety Chair for the Ministry of Education, where he pioneered radical changes to national bullying and harassment policy. He has held various voluntary roles at the largest arts collective in Southern England, and several Metchosin based art groups.
On moving to Canada in 2014, Rick provided consecutive support to Camosun College, Royal Roads University, and the BC Legislator. Following this he returned to the voluntary sector as the Executive Coordinator and Privacy Officer for an affordable housing non-profit for 2 years, in support of the homeless, those with mental health issues, and/or addictions. Rick holds diplomas in business studies and industrial design, a B.A. Honours degree, and a Master's Degree which explored the psychological impacts of mental illnesses on the creativity of individuals living outside of society. Rick currently lives in East Sooke, with his wife, two children, and two cats; he has numerous interests including the arts, old B/W movies, comedy, music, sci-fi, classic cars, horology, podcasting, and bare bow archery.